It is quite easy to tell the difference between rat droppings in mice droppings as opposed to distinguishing between chipmunk droppings and mice droppings. When you see a dropping the size of a grain of rice you are dealing with a mouse. (rhymes). If you see something slightly larger then you can be dealing with rat feces. They are much larger with sharper edges where droppings are like 20 times the size of mice feces. One of the easiest ways to identify a rat infestation is by looking through your house for droppings.  Droppings are an easy way to tell whether you are dealing with a specific kind of rodent. If you can find droppings in your attic it or in your garage or any other obscure place then you are certainly dealing with a rat problem. if you spot rats or mice, caution must be used when proceeding to clean the feces. Proper protection such as gloves and a mask to clean feces. Both species are a vector for disease and when feces and urine is stirred which can be transferred through inhalation.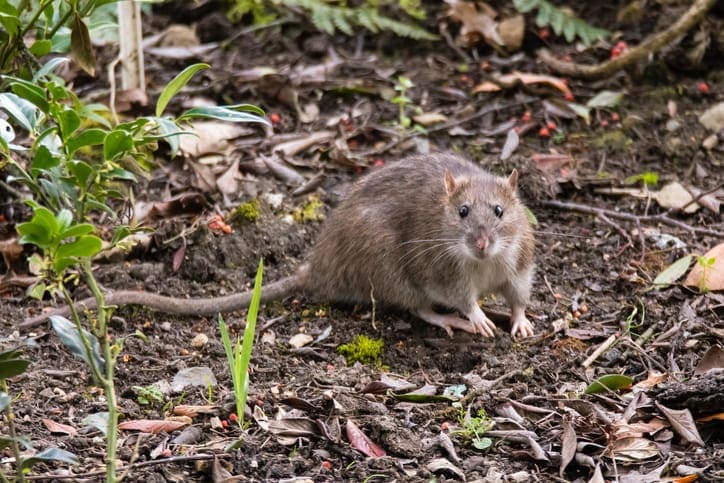 Got a mouse in your house? Contact professional mice control Burlington in the Greater Toronto Area as soon as possible.
For this, it is recommended that you hire a professional pest service locally based in the Greater Toronto area to serve you in a timely matter. The technician can perform a full exterior and interior inspection of the whole property and can give you advice based on experience and training as to where structurally prone areas have located that need to be sealed up to prevent a future rodent infestation. After treatment, you should see a decrease in the rodent population after a few weeks, and should not notice any rodents In a short time after. If you suspect rodent activity taking place in or outside of your property it is highly advised to call a professional pest control company immediately to deal with the rodent issue at hand and to make rodents a thing of the past!